It's Monday. It's been a hectic weekend and our Math-e-Monday questions will be on the lighter side of the spectrum. Here's one you can almost do in your head.
If A x B = 5, B x C = 90 and C x A = 2, given that A, B and C are all positive,
find the value of A + B + C
Do try this yourself before checking the answer.
If you're doing this to help with a maths competition, I'd rate this as Lower Secondary standard; and don't even think about reaching for the calculator app!
>
>
>
And here's a positive New Year thought.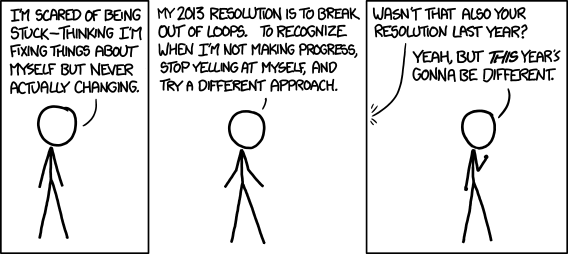 >
>
What do mean you've forgotten the question!
>
>
>
Maths Questions posted on Mondays and Wednesdays.
Prize Maths Questions (PMQs) posted on Fridays for a weekend challenge.